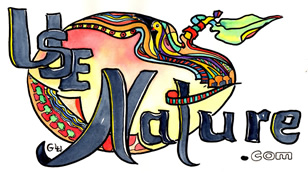 Holistic Natural Health & Earth Care
Complementary Medicine & Sustainable Living Portal
useNature.com ... providing Complementary Medicine Health & Eco Information since 1999!
BREAKING NEWS:
Lifestyle Diseases … as we all know…. are Preventable!

So ….. why don't we prevent Lifestyle Disease? - What stops us? - Or is it 'who' stops us?
Even by 'just' concentrating on the elimination of lifestyle diseases, societies' health issues would be dramatically reduced.
---
use Nature - Holistic Natural Health & Earth Care News & Articles ...

The Alpha Brainwave - Alpha Music - influence your personal space, by playing appropriate music ...
Music is extremely powerful, we all know how certain songs can affect us, music is a powerful medium to trigger emotions ...

The defining "Split" of the Natural and Medical Systems.* - Medical History re-visited.
We need both, the Medical System & Holistic Natural Preventative System - Read Health Care
---

Gardening & growing your own food
useNature Editor Interviewed by the "Eco Conscious Movement"
---
---
NOTE: For members of the public who seek Natural Therapy Treatments or Health Support, please seek only "accredited" practitioners who can verify to be a member of a recognised Association. - For a list of Associations please click - Natural Therapy Associations