Do you have any Goals?
If not, maybe you would like some?
Start with > Goal Setting Techniques
The main purpose of a goal is not to try to achieve it. Intrigued?
Start reading ... find out
To Help with your Goals, check out the >>

Weightloss Goals -
Probably one of the most satisfying experiences is to embark on a Goal,
and realising that one actually can achieve it, and having reached that Goal, experiencing a transformation; feeling more confident, self assured, successful, and ready for everything, charging towards the next goal.

Goal Setting Menu:

Up, up and away!
Goal Setting - Questions of Distinctions
Goal Setting - Dream your Life
Goal Setting - my present situation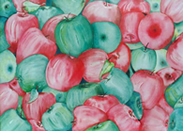 ... please send us your favourite recipes,
NEW RECIPES
_________
for
Health Care Professionals