Natural Health & Lifestyle Resources
---
Resources & Links listed, are relevant to our main menu - > use Nature Directory
I Ching Oracle - Jin Shin Jyutsu - Natural Therapy
---
Products Links:
Aya Green Tea - Japanese green tea online shop
Provides an extensive selection of Japanese green teas, brewing accessories, Japanese goods and cutlery. Includes useful green tea resources.
Hahana Stone Massage - High quality, competitively priced Stone Theray (Hot Stone Massage) products and training - Australia-wide.
---
Spiritual Healing Links:
Spiritual Tours to India - The whole concept of spiritual tours is to get your mind, body and spirit in tune with existence. Each day we will introduce you to different facets of Buddhism, Taoism, Yoga, Ayurveda and Tantra in the Himalayas. Come on be Brave - "Find Yourself".
Intuitive Spiritual Counselor - Eliza Aurore Carroll MS, Portland, Oregon, USA In-person or by phone. Counselor, Aura Healer, Clearing, Distant Aura Healing, Classes. Master's degree in counseling. Yoga Classes for those over 40.
Alternative Health Treatments, Sydney - Alternative Medicine: Chicago, New York, Sydney/Australia. Phoebe Allwell provides alternative health energy medicines & healing therapies.
---
Free Weight Loss Support - Welcome to the useNature Weight loss Support Centre - We are here to support your quest for a healthier life, and losing weight or maintaining your ideal weight may be part of it.
---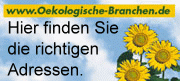 ---
more reading ...