Welcome to the Brain Plasticity Information Menu

For me, "Brain Plasticity" signals a new era in thinking within the often conflicting systems of modern Medicine and Holistic Complementary Therapies.

Brain Plasticity is a term used to explain the now well recognised capabilities of the brain to change (plasticity) in reaction to body or mental stimuli. It also explains why thinking holistically within a therapy strategy is more effective.

The key to brain plasticity therapy concepts is the research of what and how to apply the "therapy stimuli" for the brain to change.

Find practice related articles below, and join our Holistic Brain Plasticity FB Group for further discussion.

We are all using Brain Plasticty already ..... but ... it is the "Intend and Intensity" that makes the difference.

Practitioners are called Neuroplasticians, or Brain Change Therapists
Please contact me for Info or Research Participation: Dieter L. - Editor - N.D.-D.C.H.-D.M.H.-D.H
Gold Coast - Canungra - Australia
MENU: Brain Plasticity: Therapies - Articles - Self Help & Brain / Neuro Plasticity Research
Brain Plasticity Info Menu:
Brain Plasticity based therapies will included Self Help Techniques. It is important for patients to be active in their own healing.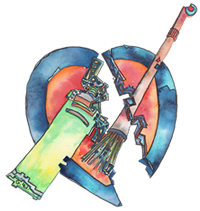 Art Therapy, a supportive part of Brain Plasticity

* Disclaimer - Any general advice given in any article should not be relied upon and should not be taken as a substitute for visiting a qualified medical Doctor.
Brain / Neuro Plasticity Research

Participation will help the research. We are looking for Practitioners who are willing to share their experience and patient treatment cases.
Invitation for participation
Please contact Dieter L. - Editor, if you are interested to participate in research, developing and sharing know how and therapy strategies.
Brain Plasticity Practitioners will be listed and featured on this page, as well as on our Brain Plasticity Healing Directory.
Neuroplasticians :
Donna Rose McAneney - Feldenkrais

Dieter Luske - Holistic Research
Brain Plasticity Resources
Before starting with therapy we recommend to read the following books:
The Brain That Changes Itself - by Norman Doige, MD

The Brain's Way of Healing - by Norman Doige, MD

This Is Your Brain on Music - by Daniel J. Levitin

The Man Who Mistook His Wife for a Hat - by Oliver Sacks
... great sadness ... Dr. Sacks died: August 30, 2015, Manhattan,

... more soon ..
Brain Change News:
---
Holistic Brain Plasticity
Brain Plasticity has always been a concept within the Holistic Health System, however, the term obviously is new and with that comes a new perspective and focus, to view many traditional age old healing techniques in a new light.
Holistic Therapists have a special affiliation with brain plasticity, and are well equipped to develop and using Brain Changing Therapy Techniques.
For a whole list of Natural Therapy Practitioners see > Practitioners
Please contact me directly for more info or Research Participation: Dieter L. - Editor - N.D.-D.C.H.-D.M.H.-D.H
Canungra Holistic Naturopath