Tasmania Naturopath & Holistic Natural Therapies
.. including Counselling - Coaching - NLP - Hypnosis and Active Prevention
Information on a selection of Complementary Natural Therapies ...
NOTE: The public is well advised to check with their Natural Health Care Providers, if they are accredited and adhere to the code of ethics.
Legal Information for Tasmania:
Implementation of the National Code of Conduct for Health Care Workers in Tasmania
Qualified Practitioner Members of useNature are required to abide by the Code of Conduct for Unregistered Health Professionals.
Where there is no state code, useNature recommends to adhere to the NSW's code.
Click image for a printable version of the code.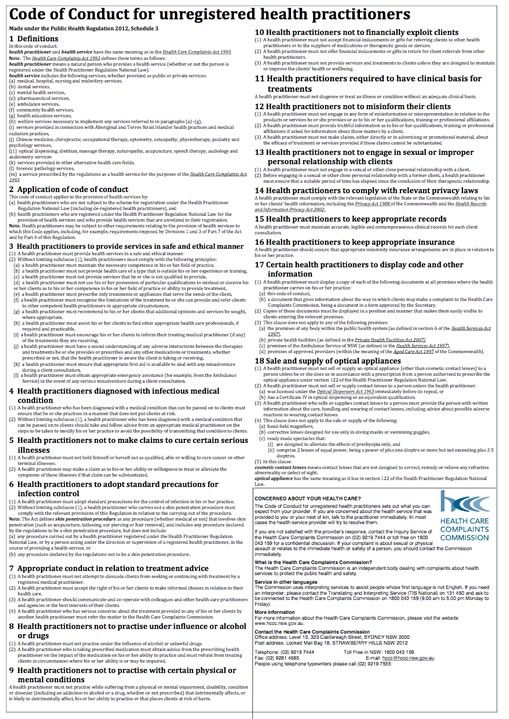 CONCERNED ABOUT YOUR HEALTH CARE?
Inquiry Service of the Health Care Complaints Commission on (02) 9219 7444 or toll free on 1800 043 159

.. should you have any questions, please contact me > ... editor of Use Nature, Dieter Luske
What is Natural Therapy?
Natural Therapy is a general term, and often is associated with a specific natural therapy modality like Naturopathy, Massage, Herbalism, and others.
---
" What is a Naturopath"?
A Naturopath is a Traditional Medicine Practitioner, who has studied for at least 3 years, including medical science and all the main natural therapy modalities, and needs to be a member of a recognised Natural Medicine Associations

Naturopaths aim to restore optimal health by natural means, free of side-effects, and obviously free of drugs and free of harm of any kind.
Naturopaths are often called "Holistic Practitioners", because they believe that a patient has to be seen and treated as a whole being and not just as separate parts which may present certain symptoms.
Typical modalities which are associated with the term Holistic Natural Therapy :

"Traditional Medicine" modalities such as:
Acupuncture - Herbalist - Homeopath - Naturopath
---
Holistic Naturopathy
There have always been people who understood that healing will occur naturally in the human body, if it is given what it truly needs, which is:
proper diet, pure water, fresh air, sunlight, exercise, and rest, and a "natural" environment to foster the building of a well balanced immune system.
Drugs are not promoting health, most drugs are maintenance treatment, meaning once you have been diagnosed with a condition you may have to take drugs for the rest of your life. Therefore, Naturopath, next to their original aim to promote promote health and prevent diseases, have also taken on the goal of helping to eliminate, if possible, drug side effects and furthermore develop natural treatments to counteract the harmful effects of living within our modern, but as part of that, toxic and often over-hygienic society.
---
Counselling and Holistic Therapy Modalities:
Anti Stress Counselling - Stress Management
Most Counselling Therapists will work as anti-stress practitioners, and some are specialised in stress management.
Art Therapy is a form of counselling using art or art-activities, and we see Art Classes as therapy as well.
Hypnotherapy targets the subconscious mind to bring about change from within. Typical changes under Hypnosis are; relaxation, the heart rate slows down, stress responses are reduced, and blood pressure may drop to a healthy level. - Hypnosis is effectively used to stop smoking,
Meditation is a great way to help yourself .. learn meditation or join for a Meditation class or group. Find a class or teacher > Self Help Meditation

Psychologists in a clinical situation, will work on a broad range of issues with clients including children, adults, couples, families and organisations.
---
Tasmania - Pictures:
Salamanka Arts Centre - Hobart - 2007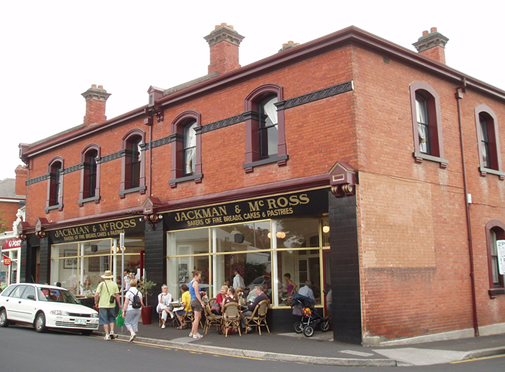 A Bakery in Hobart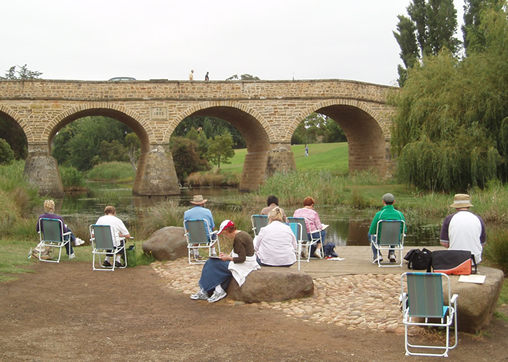 Tasmania Art Therapy Group - 2007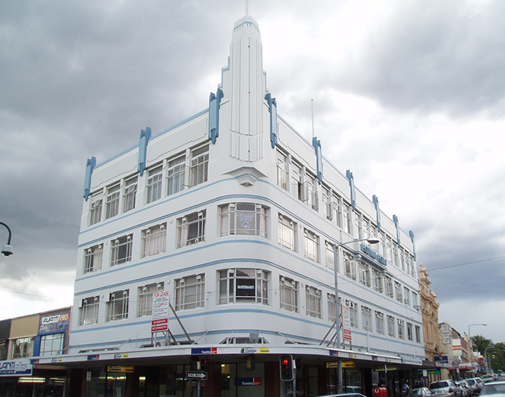 Launceston - Art Deco Building - 2007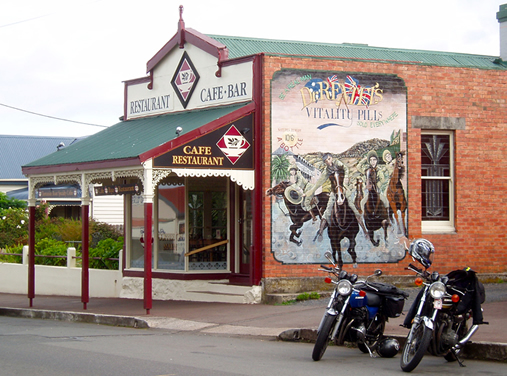 "Be a real Man" - Dr. Reniels Vitality Pills - The Natural Cure for Everthing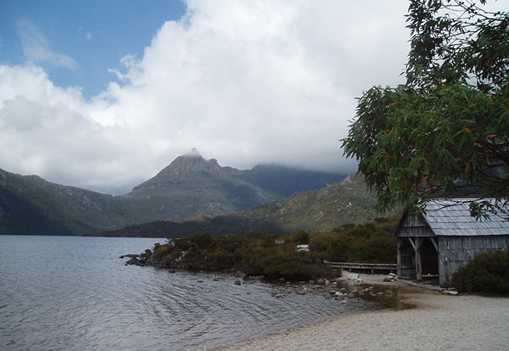 Tasmania's Natural Environment
Information provided by the editor of Use Nature, Dieter Luske
* Disclaimer - Any general advice given in any article should not be relied upon and should not be taken as a substitute for visiting a qualified medical Doctor.