A Possible Cure for Phobias and Emotional Problems
Article by ... the editor of Use Nature, Dieter Luske N.D.-D.C.H.-D.M.H.-D.H
Holistic Therapy Consultant - Gold Coast - Canungra
- NEW BOOK - NEW BOOK - NEW BOOK - NEW BOOK - NEW BOOK - NEW BOOK - NEW BOOK -

A Guide for Creating a

Stress and Anxiety Free Zone
The chaos in society is reflected in chaos between the ears, the territory Dieter Luske calls Brainland.
Dieter is a holistic counsellor with decades of experience and has conducted analysis in that most complicated laboratory – the self. - He has pooled his accumulated knowledge to turn chaos into harmony, favouring a mind, body and spirit approach to mediate mental distress and moderate between the conscious and subconscious mind.
You will discover dynamic techniques, different perspectives, and "First Aid Anxiety Response Hacks" to master your mindset and liberate your mind.
As Dieter says … "helping maximize people's happiness potential is what it's all about."
FREE for Kindle Unlimited or Paperback: $26.95 - BUY NOW
NOTE FOR PRACTITIONERS: Combining Natural Therapies with Counselling modalities is what a Holistic Health is all about. - The Chaos in Brainland Book addresses this issue and provides a wide array of counselling techniques suitable to enrich a Holistic Natural Health Clinic for practitioners and patients alike. - BUY NOW
---
A Possible Cure for Phobias?
We all have fears and and we may have even a phobia or anxiety from time to time, and we usually learn to come to terms with it. However, if those fears, anxieties or phobias start to control of our life, we need to act, and if possible act fast.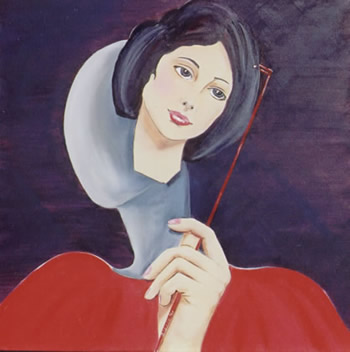 Why act fast?
Fears, anxieties and phobias can and do accumulate, and therefore become worse and take over your life very quickly.
Each time you worry about your problems, thinking or visualising those fears, or anxiety laden situations in your mind, you strengthen those initial fear full feelings, making them get worse over time.
To prevent fears, phobias and anxieties from getting worse you have to address the problem as fast as possible.
Obviously these types of emotions are extremely complex. Often the original cause of the problem can not be determined any more. At other times, as in the case of some phobias, they can be traced back to the initial fearful experience, which over time is strengthened by mental imaginations to a full on phobia, a phobia for spiders would be a common example.
Phobias and anxieties can also initiated from exaggerating imaginative type of thinking. By example, a phobia of not being able to be in a lift or in a plane can seriously complicate your living or working situation.
These types of phobias hardly ever arise because of one original fearful or traumatic experience, unless you have been locked into a lift for a few hours. Everyone would understand that type of phobia, but it's more likely that your mind has initiated your fear to step into a lift without ever having experienced a fearful lift incident.
Your mind is extremely powerful, once you allow yourself to be trapped in a web of imaginations, your mind will run rampant.
The reason for this is simple ....
"The mind can't differentiate between what is real and something which is just imagined."
Any type of thought within your mind is just as real as a real event.
I am sure you have experienced that mind phenomena already.
Have you ever worried about something?
Could feel your heart rate getting up, slowly getting into panic mode? That's your mind playing out an imagination like a real stress response.
If you would keep worrying about the same situation for a few days, you probably end up with a phobia or anxiety, or depending on what you worried about, you may start a journey into becoming a hypochondriac.
Even so, the initial input maybe just in your mind, the physical symptoms that are following are real, which amplifies the original worry, and you have entered in a real vicious circle.
The big question, is there help or a cure?
Yes, there are a few options, and some of them are relatively simple.

Before you visit a Psychologist with your negative emotions and traumatic memories, and undergo therapy maybe for months or even years, try to work it out yourself, check some of the options discussed below.
First of all, once a worry episode, anxiety or phobia has passed, it always helps to logically examining the initiating thought or event. It's surprising how applied logic can clear ones mind. You may realise that your "attack" had no "real" reason, other than fearful imaginative thinking or worrying.
Logic also may tell you, that this may happen again, but now you are forewarned and can react to your own made up strategy, and not the one your mind in anxiety mode is dictating to you.
Actually, that's one of the best self help techniques, to become aware of what you are doing to yourself, and come up with some re-assuring techniques of what to do when it happens again.
The one very basic approach to an anxiety, is learning to be better prepared in the future.
---
If this is not solving your problem, consider a technique which is called EFT, or Emotional Freedom Technique. EFT is based on the work of Dr. Roger Callahan, a California psychologist who relieved people of negative emotions by treating the body's energy meridians.
Gary Craig has developed EFT further on the grounds that "the cause of all negative emotions is a disruption in the body's energy system."
Chinese medicine states that illness may be caused by negative emotions that are excessive or powerfully invoked; thus emotion can disrupt the normal flow of vital energy.
EFT gets impressive results, and the treatment or self help procedure is simple:
While focusing on a problem, the patients taps (with the fingertips) precise points on their energy meridians, thereby releasing blockages that held their negative emotions in place. The procedure is repeated until no trace of the negative emotion is present.
The results have changed people's lives in minutes.
EFT practitioners claim this treatment has successfully eliminated stress, asthma, grief, phobias, anger, migraines, and more, and the good thing about it ..... you can quickly learn to apply it to yourself. - See here for more info: EFT
---
If you like to take it one step further, and learn more about yourself while seeking treatment, try a technique called NLP - Neuro Linguistic Programming.
NLP works extremely well by applying a series of mind techniques, which ones again, you can learn yourself. However, it is advisable to work with a practitioner for some initial treatments, before applying some of the techniques yourself.
To read up about NLP, please see my "Self Help Menu" ... which has more info and many mind altering techniques explained.
Specific chapters to read:
Activating Emotional Choice - Triggering an Emotion - Keeping an Emotion by Anchoring ( NLP Technique ) - More Anchoring Techniques (NLP) -
Article supplied by the editor of use Nature - Dieter L.
---
* Disclaimer - Any general advice given in any article should not be relied upon and should not be taken as a substitute for visiting a qualified medical Doctor.