It happened in the seventies - (book coming soon)
A Memoir of Love, Colliding Worlds and a House on a Hill - Dieter Luske - Writer
---
Dieter is a writer and author of non-fiction. He has written countless articles about lifestyle, natural health and personal growth.
His first book was published in 1993 - Do you believe in you? - ISBN 0646138111 (paperback) - National Library - catalogue.nla.gov.au/Record/1318854
Part of this book is now available as articles - Link to Self Help Book - Do you believe in You
Other publication not specifically linked to self improvment are:
A Coffee Table Book - The Bearborn Dynasty
A Poetry Book - Blended For Itensive Flavour - 2. Edition
Book excerpts for the new book (coming soon) > "It happened in the seventies" True story of lifestyle, country and tree change and becoming a Naturopath
---
Synopsis
It happened in the seventies
A Memoir of Love, Colliding Worlds and a House on a Hill
From the author of Do You Believe in You, an intriguing and personal journey memoir of deconstructing a former life and discovering a new one in the 1970s.
Dieter had studied hard, had a business with 21, and felt in need of change by age 23, planning a two-year holiday in Australia.
Giselle and Dieter met on Christmas Day, they didnít want a relationship, but the universe had other ideas. Leaving their former life behind, they arrived in Sydney in September 1974, inspired to seek adventures, take pictures, and write a book about Australia. They lived in a panelvan and travelled for 2 years, facing the unknown and overcoming danger.
Together they planned their next steps, their ideal lifestyle, owning a house, living self-sufficient with enough income from their future organic garden, photography, silver craft, art and other creative pursuits.
Devastating news arrived from Hamburg Ė dreams and reality collided. Would they achieve their goals? Could they return to Australia?
Introduction
The '70s were a tumultuous time, where marginalized groups fought for equality, students protested the Vietnam War, faith in American government was shaken by political scandal, and the digital revolution began.
Change was in the air, and change was coming my way, only I didn't know it yet.
Would I find a way out of my present life and working conditions?
Would I give up everything I studied, achieved and possessed in exchange for uncertainty?
Would I find a way to be able to create a completely new life?
What would the future hold?
By attempting the impossible - one is meaningfully occupied (D.L.)
---
First Chapter - Hamburg - Christmas 1973
The upcoming Christmas Coffee and Cake Party was at 3 pm. Jutta had invited me, a girl I met a couple of years ago at the Madhouse Night Club, late one night. - She needed a lift home, and I was only too eager to oblige. Halfway towards her place, I asked, "like to come to my place?" - "Why?" she asked. - "I don't like sleeping by myself", I said. - She must have felt the same, and off we went to my place. I drove her home after breakfast. That's how we got to know each other, and we stayed friends, no further benefits attached.
I dressed in the style of that time, skintight jeans, tee-shirt, and high heel half boots that elevated me to a dizzying height of 1.9 meters. I arrived punctually at Jutta's place. One could expect nothing else from a German Zeitgeist-influenced boy. Sure enough, other eager guests had arrived even earlier, super punctual. I knew some of them from frequenting the same clubs and venues. - A quick scan around the room, and I parked myself next to the prettiest girl in the room. I had never met her before and couldn't keep my eyes off her. – I stopped myself from using the worn-out phrase, "where have you been all my life" and politely introduced myself. - Coffee served, Christmas cakes and cookies sampled, happy chit-chatting, a nice comfy get together celebrating the Christmas spirit. Speaking of spirit, it followed up from coffee. - Were there any Hashish biscuits? It wouldn't be out of the question, but I don't think so.
Putting my funniest side forward, I kept talking to Giselle, the girl next to me. Did Jutta intend to set me up with her? Who knows, if she did, it was a bit naughty; she knew that Günter and I had planned to go to Australia for a couple of years. - I had no intention of meeting anyone serious at this precarious and exciting time of my life. I concentrated on getting out of my business to pursue a more creative side of my being.
"What made you think of going to Australia?" Giselle asked. That question opened a treasure box of deep and involved conversation. If this question had come up at a chat show, I would have said, "thank you for your valuable question", but I didn't. - I had asked myself the same. I also had the answers, ranging from my previous lifestyle choices to my more ambitious future goals, creative pursuits, and a healthier, more meaningful lifestyle.
"I always wanted to get away somehow, just was never sure where to go or what to do", I said.
"A friend of mine comes from Australia, but even before that, quite a few years, I nearly immigrated to South Africa," I answered. - "As long as I can think back, I loved changes and sta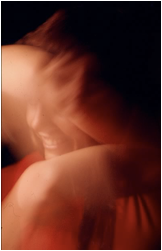 rting fresh."
Our party crowd got a bit restless at Jutta's tiny but comfy place; it was time to move on. I suggested we go to my place, with much more space and better music.
I made sure I stayed close to Giselle; one could never be too sure if not another keen guy would interrupt our fragile developing closeness. More people arrived, and it got a bit out of hand. One guy decided to shower; he came back walking around in the nude. Not sure why he was so proud of his physic. He received his undeserved approval, cheers and clapping and proceeded to the kitchen to get stuck into the bread and cheese offerings, still naked.
I got my camera out, taking pictures in the dim light, using no flash; long exposure was the arty way to go. Giselle was interested in photography. I took a beautiful picture of her and familiarized her with my camera gear.
Dancing took over from drinking and talking with the naked man episode out of our minds. The music got louder as we danced harder, and the doorbell kept ringing non-stop, accompanied by hard knocking. I went to check, anticipating our neighbours, two girls, wanting to join the fun. - No, not that time, it was the police. Two reasonable, friendly guys, they merely asked to keep the music down, sniffed around for drugs a bit, but luckily we were clean. - I knew who had complained, a neighbour living above us, but not to worry, the party had run its course.
To show interest to read more, or buy the future book, please message me on FB Messenger > www.facebook.com/dieter.luske/
---