useNature's Organic Project:
... compiled by Dieter L. - Canungra - Gold Coast Hinterland
House Sculpture and Happy Garden Pictures:
The Organic Garden project works in conjunction with Giselle's Art Studio and Art Objects placed around the Garden and Studio, and additional "House Sculpturing" applied the our House and useNature's Office.


House Sculpture around the useNature Office
Verandah Door


More House Sculpture around the useNature Office Window
---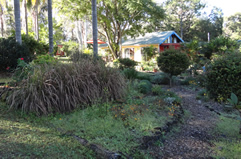 Garden Space before clearing and re-forming Garden Beds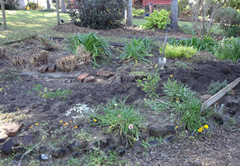 Happy Gardening - Getting into it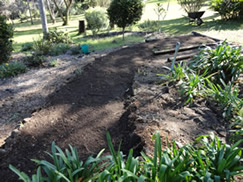 Happy Gardening Project - Getting somewhere
---
UseNature - History :
What else went on way back in 1980, or actually as far back as late 1978?
The Gardening Project is more than a long term Project, it is a lifestyle that started over 30 years ago.

We moved to our Gold Coast Hinterland Property and instigated the first useNature project ever; we lived self-sufficient for the first 2 to 3 years. We lived of the garden, some odd gardening jobs around the neighbourhood, photography, and art work.
Power cost was very low, no hot water, no Television, and obviously at that time, no computers or mobiles .. that's using Nature :-)