Adelaide Naturopath - ND - Natural Holistic Therapies
Information on Traditional Medicine & Treatment Modalities
Are you an accredited qualified Naturopath? > Apply for Listing
---
Adelaide Holistic Traditional Natural Therapy Info:
Adelaide offers a wide selection from a wide range of Practitioners of all Natural Therapies Modalities.
Although the term "Traditional Naturopathy" originated in the late 19th Century, this Natural Healing Art and Traditional Medicine Modality can be traced back through Germany into Greece, to Hippocrates himself, and even beyond.
In Germany the name for a Naturopath is Heilpraktiker - meaning > a practitioner for healing, or Healing Practitioner, or Health Practitioner.
While Naturopaths recognizes that allopathic health care is necessary, they understand that many accepted allopathic treatments may be harmful or ineffective in "promoting health".
The allopathic approach tends to look at the symptom and the disease as one and the same, so that when the symptom has been eliminated, it is presumed that the disease is cured.
The naturopath, however, sees a symptom as nothing more than a signal that something is wrong.
According to naturopathic belief, when a symptom alone is eliminated, it is most likely being suppressed. Unless the original cause has also been eliminated, the symptom could return later in a more chronic form.
A Naturopath teaches clients how to live a healthy, holistic lifestyle, with the main the principle of : "Do no harm"
Naturopaths have to undergo extensive training and have to be members of a recognised Natural Medicine Associations.
Naturopaths are often called "Holistic Practitioners", because they believe that a patient has to be seen and treated as a whole being and not just as separate parts which may present certain symptoms.
Holistic Practitioners or Holistic Natural Therapy or just Natural Therapy are "General terms", not treatment modalities.
Holistic simply refers to the concept of seeing the physical - mental and spiritual body as one. The name Holistic means whole. Most categories within the Natural Therapy field have an underlying philosophy of treating holistically.
This is contrary to the medical system which treats symptoms and the individual parts of a whole being in isolation.
Naturopathy is regulated by a "Code of Conduct"
Natural Therapists do provide education and natural means to holistically "Support" an individual body system, to prevent, or keep, or regain complete Health.

Practitioners must NOT "treat" a "disease", notifiable conditions (infectious diseases) or cancer.

Practitioners must NOT "diagnose" a "disease" for the purpose of "naming a disease".
Naturopathic Practitioners use diagnostic techniques to determine the underlying cause of the patients concern.
NOTE: Practitioners do support and treat "Individuals", not a disease name.
Treatment and Health support is tailored holistically to the individual person, not the disease.

Practitioners must NOT make any Therapeutic claims.

Practitioners must NOT sell supplements for the purpose of making a profit. Instead, supplements, and other therapeutic agents are subscribed on the basis of patients needs. Reasoning behind the prescription for specifc supplements are made accountable on a patient file.
For more info ... please read:
Naturopathy & Scientific Evidence
The Naturopathic Medicine Advantage - Prevention!
Why it is important to support a drug free, health promoting Natural Health Care System.
Why would you visit a Naturopath?
Qualified Naturopaths are well equipped with a supportive "philosophy", as well as "scientific evidence" to boost overall health.
The Future of Medicine -
From Maintenance to Prevention and Wellness
Typical modalities which are associated with the term Holistic Natural Therapy are :
Acupuncture Adelaide - Herbalist - Homeopath - Naturopath

Information provided by the editor of Use Nature, Dieter Luske
* Disclaimer - Any general advice given in any article should not be relied upon and should not be taken as a substitute for visiting a qualified medical Doctor.
---
Photography Section - Adelaide 1975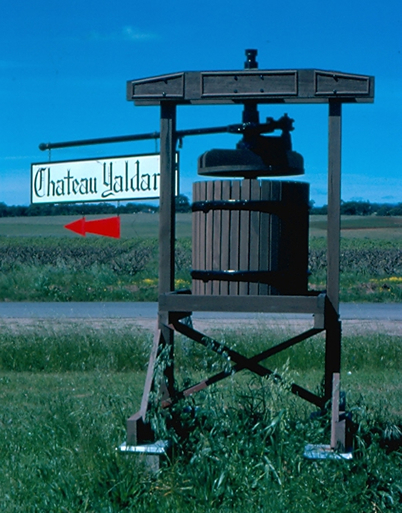 ... cures all your problems :-)
Barossa Valley wine-growing region
see here for Organic Wine Listings