Expert Member
Joined 30 Nov -0001
Article Menu
Giselle Luske
Giselle's Creative Art Classes:
Everyone has a need for creative expression...
Creativity is life in action, without it, there would be nothing new - ever....
Discover your creative abilities , start drawing and painting, >>> beginners are most welcome!
Creative Art Classes will stimulate creative expression, while at the same time further your technical expertise in drawing and painting.
Seven reasons why Giselle's Art Classes are for you...
You don't need any previous drawing or painting experiences ...
You will learn at your own speed and pleasure and discover the Artist within you...
Your work and progress will be recorded, and you will always pick up where you left off...
Enjoy our beautiful studio atmosphere for your creative stimulation and progress...
Study new and/or traditional painting techniques and explore your own style...
You pay only for each class taken, no need to enrol for a set time, or paying up front.
There is a hidden talent in all of us, it's time you let yours out.
For the beginner, this is an ideal opportunity to try out drawing or painting free of obligation. You can join anytime, we don't have set courses. You will be taught individually.
For the experienced artist, this a perfect situation to come for re-stimulation, a new technique or simply to paint and get some positive feedback...
You will find that Giselle's unique ability to render complicated matter simple, and her experience in the field of colour and shape; art and design; creativity and inspiration, coupled with a down to earth, individual and practical teaching style, make her an excellent tutor...
Once you have experienced the joy and benefits of drawing or painting, there is no holding back. Untapped creativity needs an outlet and students can't wait to come back for more...
Your direct benefits of painting are:
Painting is like re-creating a part of yourself...
Creative expression of emotion frees you up...
Painting creates space in yourself for peace and regeneration, it is a relaxed, meditative alpha state...
Painting is therapy for body and soul, it stimulates the right side of the brain and is a natural way to get
into the Alpha brain wave…
And most of all, it's fun!!


Local Info" for Giselle's Drawing and Painting Art Classes...
Welcome to our Art Studio - Giselle Lüske
3155 Beechmont Road, Canungra, Queensland 4275 - Australia

Mediums: Pencil, Watercolour, Gouache and Acrylic... ( NO OILS )

Classes: Tuesdays and Wednesdays >> from 9.30am - 1.00pm - and enjoy a cup of coffee or tea in between

Classes only >>> $30.00 <<< for a 3 1/2 hour session


Call Giselle: 0407 630 776

E-mail Giselle ... and find out what a difference truly individual tutoring can make to your drawing and painting ability...
View Giselle's Studio Video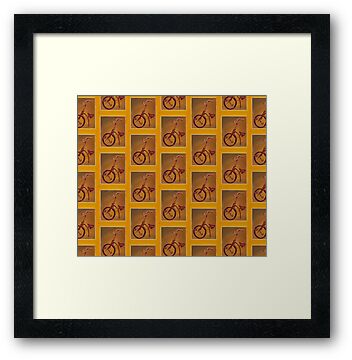 To buy original works of art as a card or print please visit >> gallerygiselle
See example ... painting title " Bicycle " - part of the Kahelu Oracle Project
Art Studio Giselle - Open Studio
Profile | Email | Website
Open Studio - Original Work of Art - Creative Art Classes
Creativity is a vital part of Wellbeing - open up to your Creativity. Book in at any time - beginners are most welcome! All levels and styles, progress at your own speed Pencil - Graphite - Watercolour - Acylic - Mixed Media. Individual tailored programs.
Art works for sale - Acylics - Portraits - Spiritual - Feng Shui Paintings
3155 Beechmont Road
Canungra
QLD
Australia 4275
0407 630 776

Map
3155 Beechmont Road, Canungra, 4275, QLD, australia
Art Studio Giselle - Open Studio
Phone
0407 630 776
Articles
Art Studio - Special Discounts
Hundertwasser Artist Organic Forms
Creative Drawing
Art Creativity and Healing
Abstract Art
Do you want to be creative?
Comments
Share