Expert Member
Joined 20 Jul 2007
Article Menu
Claudette Wadsworth
Making Life Healthier!

Claudette can teach, support and inspire you to improve the quality of your health through the quality of your living.
With 14 years of clinical experience, Claudette is one of Sydney's expert Naturopaths and Nutritionists practicing at Better Health Clinic in Bondi Junction. Claudette has the unique ability to translate the latest research into health and wellbeing, fusing her compassionate nature and analytical medical knowledge. With prior practices in Macquarie St and Sydney CBD, Claudette knows how to deliver professional service with effective, safe and holistic results
Claudette empowers you to discover yourself as your greatest asset

| | |
| --- | --- |
| PMS, Period Pain | Acne |
| Endometriosis | Prostate |
| PCOS | Balding |
| Fibroids | Male Infertility |
| Menopause | Heart Disease |
| Preconception | Allergies |
| Fertility | Digestion: IBS, Coeliac |
| Miscarriage Support | Depression |
| Gender Selection | Anxiety, Insomnia |
| Pregnancy | Weight Control |
| Post-Natal Mother & Babies | ThetaHealing |
| Children | |
With her understanding of the legal and corporate culture from previously studying Law for 3 years at the University of Sydney, Claudette now eductaes busy professionals, women and families on implementing and maintaining a healthy balance in their, often stressful, lives.
Claudette has a unique understanding of how to integrate orthodox medicine together with natural therapies to enhance the clinet's total quality of lie with her prior experience of consulting at the Doubla Bay Medicla Centre as their in-house naturopath. Todya Claudette works with many medical doctors to help integrate different therapies and for you to achieve the best possible health.
With numerous university and college degrees and prizes as well as media publications including The Sunday Telegraph and Cosmopolitan magazine to television interviews on A Current Affair and Today Tonight, Claudette is a highly sought commentator on women's health and natural fertility. She has lectured to numerous businesses and at seminars and continues to constantly research, update and develop her practice professionally.

Good health creates more freedom & choice in our lives
and enables us to actualise our true potential
Consultation Times
Better Health Clinic: 02 9389 3689
Tuesday: 8am - 4pm
Wednesday 11am - 6pm

Qualifications:
Bachelor of Health Sciences (Complementary Medicine), Charles Sturt University
Bachelor of Arts, majoring in Law and Psychology, University of Sydney
Advanced Certificate of Natural Fertility Management, Natural Fertility Management of Australia
Advanced Diploma of Naturopathy, Nature Care College
Diploma of Nutrition, Nature Care College
Certificate of Birth and Post-Natal Doula, Australian Doula College
Diploma of Remedial Massage, Nature Care College
THINK ThetaHealing® Intuitive Anatomy Certificate
ThetaHealing® Advanced DNA Certificate & Instructors Certificate
ThetaHealing Basic DNA Certificate & Instructors Certificate
ThetaHealing® Rhythm Certificate & Instructors Certificate
ThetaHealing® Soulmate Certificate & Instructors Certificate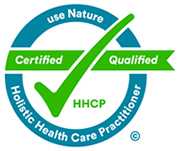 Awards:
Dean's Award for Academic Excellence, Charles Sturt University
Bullivant's Naturopathy Prize for Highest Graduate, Nature Care College
Metagenics' Prize for Highest Nutrition Graduate, Nature Care College
Warren Brauer Memorial Prize for Highest Homeopathy Graduate, Nature Care College
Membership:
NHAA: 152834
Claudette Wadsworth
Profile | Email | Website
Qualified Naturopath
Herbalist
Nutritionist

Natural Fertility Specialist
ThetaHealing Practitioner
40 Grosvenor Street
Bondi Junction
NSW
Australia 2022
(02) 9389 3689

Map
40 Grosvenor Street, Bondi Junction, 2022, NSW, australia
Claudette Wadsworth
Phone
(02) 9389 3689
Articles
Polycystic Ovarian Syndrome: PCOS
Nappy Rash
Menopause
Butter or Margarine?
Breast Feeding vs Instant Formula
Boost Your Baby Potential
10 Foods To Boost Your Energy
3 Easy Steps To Prevent Osteoporosis
ThetaHealing
The Pill: What All Women Should Know
Pregnancy Support
High Cholestrol
PMS: Pre-Menstrual Syndrome
Preconception Health Care and Natural Fertility
Contraception
Fibroids
Endometrosis
Period Pain - Dysmenorrhea
Acne
Amenorrhea
Gender Selection
Mens Health - Prostate Benign Hyperplasia
Menopause
Sinus Hayfever
Comments
Share