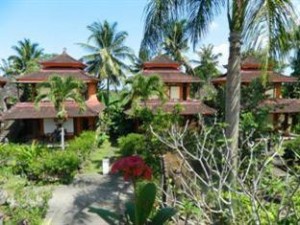 Recently I was blessed with taking a Divinely-timed trip to Bali, Indonesia, a beautiful tropical island of sunshine and friendly faces. My daughter had won a scholarship to Green SuperCamp there, so it provided the perfect opportunity for some mother-daughter bonding time in an exotic location before the camp. But I knew the trip was meant to be so much more…. and I was right!
My intention for the trip was simply that I would meet some amazing, high-vibration healers. I left it to the higher realms to work out the details for me. Well I certainly wasn't disappointed! I met so many amazing healers in Ubud, Bali (an important planetary energy vortex and World Purification Center) that I could fill a book with my Divinely-guided synchronistic meetings.
For now, I would like to share with you what the group of us concerned have affectionately termed 'The Table of Twelve' as it had a feeling of being like the 12 disciples gathered together. A 'chance' meeting at Suly Resort with Dewi, the Javanese healer who was a guest at the coronation ceremony of the King and Queen of Java, turned into an instant friendship with a soul sister. She introduced me to Rini, the Managing Director of Suly Resort and Founder of the Bali Global Foundation for severely underprivileged kids. From there, within the space of a few hours, high vibration healers from many countries all arrived 'by chance' at Suly. We were all meant to connect as nothing was pre-planned. (It would have taken months of intricate co-ordination usually, if it weren't for a good dose of Divine intervention.)
That evening the 12 of us dined at one big table and were served a sumptuous organic vegetarian feast, prepared and served with love by the hospitality students at Suly. There was the Catholic nun, Sr Alexa, who had been called to work with street kids in Jakarta for the last 17 years, as well as her brother, a Catholic priest from the neighbouring island of Flores. With his Portuguese heritage and black leather jacket he would have looked quite at home on a motor bike! There was also a Taiwanese nun in saffron robes who had lived in Tibet and whose friendly smile said what her English could not. 7 different countries were represented at that table of 12, including 5 different religions. It was a veritable United Nations of religions. The most outstanding feature was the heart-felt bond between all of us, even if there were some language barriers. I felt it was a true experience of Divine Love as we all felt that deep connection to each other.
After dinner Rini gathered the 150 hospitality students together into an impromptu meeting on the decking next to the swimming pool. One by one, each of 'The Table of Twelve' was given the opportunity to speak to the assembled students, with Rini acting as interpreter. Public speaking has never been my thing, so I felt a wave of fear come up inside me, wondering what on earth I could say to the students. When my turn came to speak I did something I have never done before and just got up on the stage in front of the students and trusted that God and the angels would speak through me, even though I had no idea what I would be speaking about!
Keeping my English simple for the students, I suddenly found myself talking about how impressed I had been with their genuine smiling faces and enthusiasm since I had arrived at Suly Resort. I contrasted this to the often glum, bored faces of the western teenagers staying there, who were constantly playing with their iPods and iPhones, seeming not to notice they were in a tropical paradise! A few facial examples from me got some good laughs. I added a little bit about how the students were showing Gratitude far in excess of their Aussie and other western counterparts, despite having 'not so much'. It went over really well, even though I hadn't prepared a thing…. Trust in action!
But the adventures of the night had only just begun. The Buddhist nun came over to me shyly and asked if I could do some healing on her. She had been teaching a lot over the last few days and her throat was bad. With all the students back in their dormitory now, there were only a few of The Table of Twelve still remaining outside, so I chose to do the energy healing next to the pool in the subtle lighting.
After it was completed Sr Alexa came over to me and asked for healing for her heart. Although she radiates more Light than anyone I have ever come across, her heart is heavy from the heart-break she sees working with the street kids in Jakarta. I confided to her I had seen flashes of the cobalt blue light of Archangel Michael around her as she had been speaking on stage and felt he was working with her. She told me that it had been Archangel Michael originally who had told her to go and work with the street kids. There was such a deep heart-felt connection between us as one soul to another that it transcended religion and nationality. It was an experience of Divine Love.
In fact my whole time in Ubud, Bali, was a lesson in experiencing the common bond among healers and Lightworkers that transcends modality, nationality, religion and age, where no-one is 'better' than anyone else, but where we are all unique expressions of the Divine in Oneness.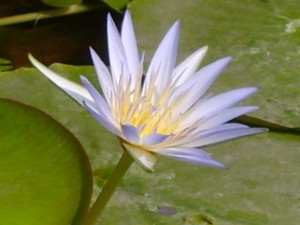 If you would like to experience your own spiritual adventures with me in Bali at the mystical Suly Resort, as well as learning my new high vibration channelled energy healing system, Isis Healing of Love, at the end of September 2012, then check out http://heal-the-healer-com/bali-workshop